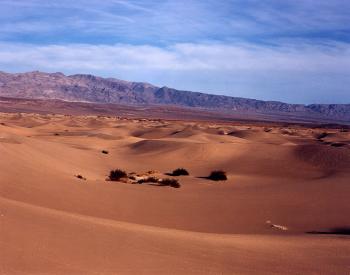 Walking out on the sand dunes looking East.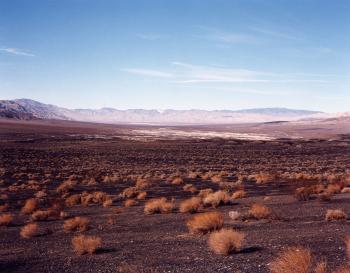 Looking into the valley near Artist's Palette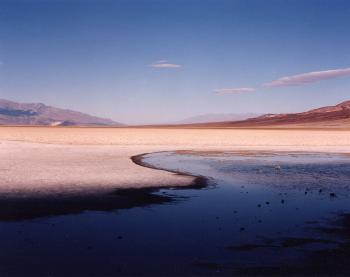 Badwater, the lowest point in the western hemisphere at 280 feet below sea level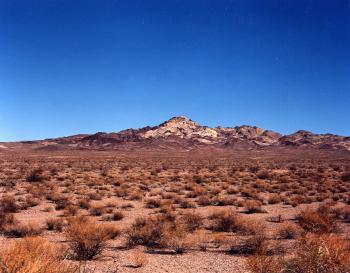 A landscape along the road between Badwater and Pahrump, NV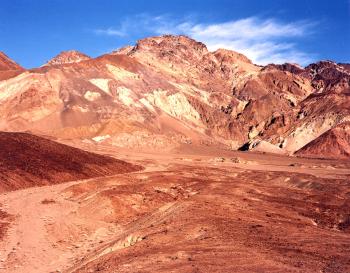 Some hills on the East side of the Valley near Artist's Palette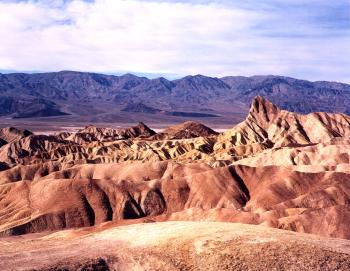 View Westward from Zabriskie point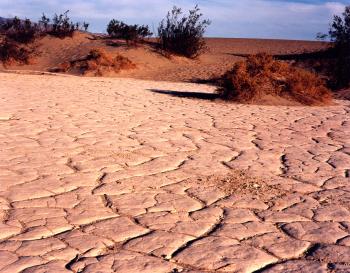 Some dried up clay in the middle of the sand dunes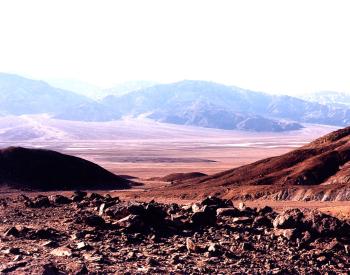 Looking into the valley from Artist's Palette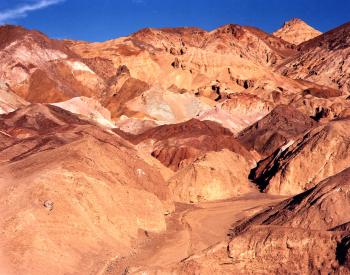 Artist's Palette - the colors seemed richer in person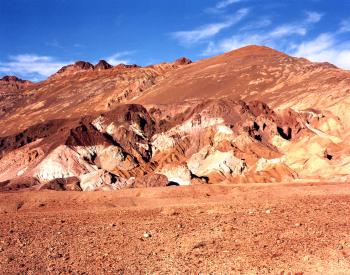 A wider angle view of Artist's palette. The blues and greens in the real hillside aren't very well captured, they seemed to turn grey on film.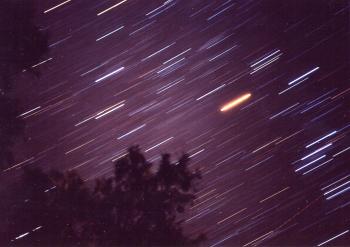 This image really shows the poor, noisy quality of the scanner - none of those white specks are on the film. One cool thing came out in this exposure - in the lower right you can see the trail of a plane passing through the field of view during the 15 minute exposure. This is looking towards Orion's Belt.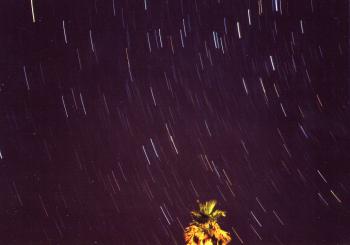 A wider angle view of the same sky looking almost North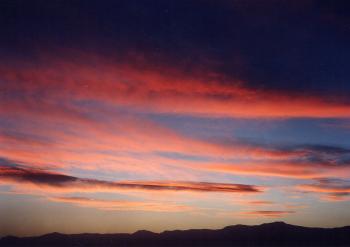 Sunset from Dante's View. The day we went up there a sandstorm came in just hours before, making visibility into the valley almost impossible. It was so windy at the top your eyes would tear up just trying to look at anything.