Who am I?
My name is Rich Prillinger and I am a Bay Area native, growing up in Los Altos, CA, and currently living nearby in Mountain View. I work as an engineer in the high tech industry and instruct part time. Unlike many other instructors, I am not building time for an airline job or other aviation career, so you can count on me to be there from start to finish. Additionally, I have sufficient flexibility to work with you on a schedule that meets your needs.
I learned to fly here in 1999, and ever since that first flight, knew that this was something that would be with me for the rest of my life. This passion drove me to continue this pursuit to the instructor level, enabling me to share my excitement with others and pass on the enjoyment and rewards of flight.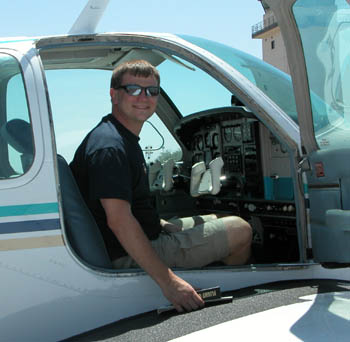 I have experience in long-distance trip planning and flying, mountain flying, instrument flying in real weather and complex/high performance aircraft flying. In the last few years, I've flown throughout much of the western US with friends and family, going to places I would have never otherwise gone, thanks to the privileges of flight. I'd love to share the excitement of flight with you.
Flying is a way to experience and see the world in a way that few do. All you have to do is contact me to get started and schedule a introductory flight. Stop dreaming and get started today!